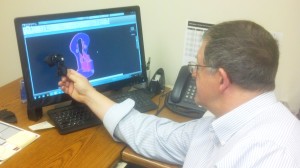 At Kencon we believe the future is not in duplication, but product innovation. With our in house engineering team, we are able to develop and produce parts that are not available to other wholesalers.
Two of the new products we designed are patent pending, and all of our products are backed by our company warranty. Also, check out our new 3D printing machine which we are able to do our own prototyping on!  It will produce parts up to 11″ x 15″ tall !  We also can offer to help our customers with their prototyping needs as well.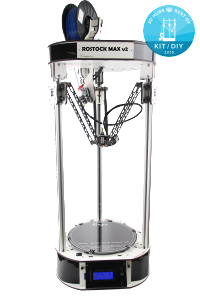 KSP Lock Innovation;
Problem; Expandable RV's with fold out bed doors – Locks are too high off the ground for most RV owners to reach safely. Many must use step ladders or other unsafe measures to work latches. Also, water leaks due to non-adjustable nature of competitors latches.
Solution; KSP's RotoVise Bed Door Lock System. With the RotoVise locks, the clamping feature is near the top of the door where it needs to be to discourage water leaks. However, for the first time, the operator handle actuator is at the bottom of the door where it is easily reached. The RotoVise clamps the door shut with less effort on the operators part than other locks, and can be adjusted by your dealer should you need more clamping force in the future. The RotoVise incorporates a built in locking feature for security. The RotoVise is constructed of automotive grade "Super Tough" reinforced thermoplastics with aluminum and stainless steel hardware for corrosion resistance. RotoVise Bed Door Locks – for stress-free camping!
The "Fresh Concept" NEXGEN Compartment Lock Family;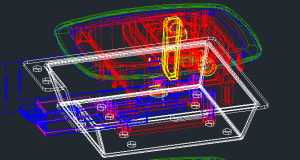 The shortest route to a better product is through innovation.The NexGen family of locks exhibits the type of innovation that makes your RV owner experience a more pleasurable one.
You want a lock that slams and latches securely – NexGen does it better. You want a lock with multiple keycodes for extra security – NexGen delivers. You want a lock that doesn't require chopping unnecessary holes and channels for installation, thus weakening your door and promoting leaks – NexGen innovated out the need for such drawbacks. You want a lock that can be upgraded to self- contained electronic actuation – NexGen can. You want a lock that lasts and lasts, so you don't ever need to think about it – NexGen has been tested to over 50,000 slam cycles with no signs of failure! NexGen – a lock you can trust, from a company OEM manufacturers have trusted for over 25 years – Kencon Specialty Products Inc.
(NexGen locks; Locking, Non-Locking, Electronic actuation, More versions on the way.)
At Kencon Specialty Products we sell a variety of RV, Automotive parts, and accessories. Three major suppliers that we deal directly with are Suspa, Buyer's Products, and Scorpion. To learn more about our exclusive offerings feel free to click on their logos below to be redirected.